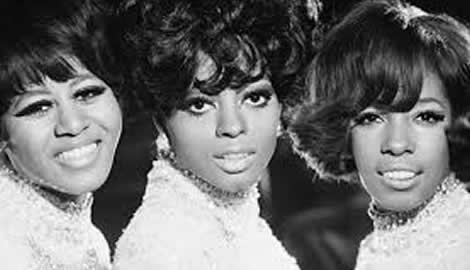 Capitol.fm powerplay 'I hear a Symphony' a No  1 hit record from the legendary Motown band The Supremes from 1966. In regular surveys, Diana Ross comes out as one of the all-time favourite artistes on the World Station. The song is from one of the greatest times in the story of the music and indeed radio business.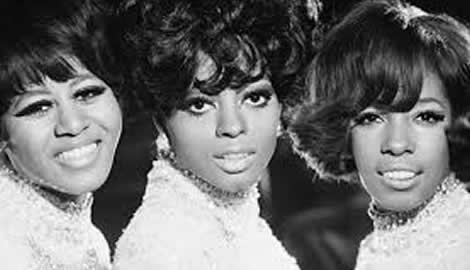 Capitol.fm loves Motown, The Supremes and Ms Diana Ross. These pages will hear a lot more about all three. Today, we just power played 'I Hear a Symphony' which was one of a string of hits for the first and best-selling version of the Motown band. This comprised of Diana Ross, Florence Ballard and Mary Wilson.
The story of a girl band immortalised in the movie Dream Girls but if anything The Supremes were bigger in real life
The story of The Supremes is immortalised in the hit musical Dream Girls also produced as a movie. What is often overlooked is the sheer determination of these young girls who haunted the Motown studios near their school in Detroit until they first got a deal. Later, in the early 1960s when their songs didn't quite take off, the girls improvised and helped out other Motown Stars learning the music business, their trade and craft from the best in the business. They were originally introduced to Motown and the legendary Barry Gordy by another Motown star, Smokey Robinson.
Began to have regular No 1 US Hitz by 1966
It paid off. The band eventually began to achieve chart hits. By 1966, they were regularly hitting to top of the US Billboard Top 100. Barry Gordy, the inspirational and no-nonsense boss of Motown Records took the band and made them mainstream stars performing at famous clubs such as The Copacabana. They also came in for criticism during this time for being too mainstream. This came from black political activists at the extreme fringes of the civil rights struggle. The Supremes became an integral part of the Motown legend and the sound that helps power Capitol.fm, your world station, today.
'I hear a Symphony' was a No 1 hit for The Supremes at the end of 1966. It was joined there by other huge smash hitz such as 'You can't hurry Love' and 'You keep me hanging on' which are all on the Capitol.fm playlist.
The song came a year after the band had the huge hit 'Baby Love' which was also a Grammy award winner.