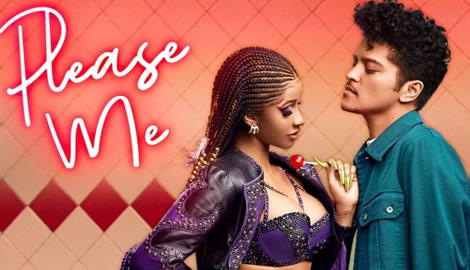 We're looking forwarding to powerplaying the new hit single Cardi B and Bruno Mars in the Bangkok Hitz from this week. Cardi B has emerged as a huge music artiste that has made rap music accessible to the sort of people who listen to Capitol.fm as she made the genre mainstream with a unique, sexy style of her own.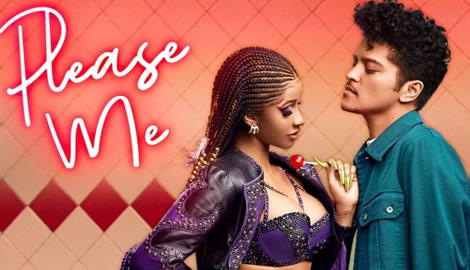 Most Capitol.fm listeners like 60s and 1970s music but also have the time for the real starts and what we call hitz of today. They have to be good, have style and class. One of those stars of today that fits the bill and who is already a Capitol.fm favorite, is Cardi B. Her hit single 'I like it (like that)' is still play listed on the World Station. At only 26 years of age, she already is a Grammy award-winning artiste with three Number 1 hits on the US Billboard 100. She's controversial but she is unique and has a style all of her own.
Sexy and seductive new hit song from Cardi B and Bruno Mars
For her latest hit released in March and already topping the charts, she's teamed up with another Capitol.fm star, Bruno Mars. They've done this before in 2016 but their latest track, 'Please me' is a smash hit and full of the right stuff for our listeners. It's  sexy and seductive as only Cardi B knows how and Bruno Mars plays his part too.
Cardi B has won Grammy, American music and MTV awards and has had 3 No hit singles already
Let us know what you think. It has been said that new single has a 90s feel to it but Cardi B, the Grammy, MTV music and American Music Award winner has that unique style. Through she has made rap music entertainment for all age groups and managed to cross boundaries. She's also a Guinness record holder! That's why our Capitol.fm listeners love Ms Cardi B.
Controversy, punch up and online feud with Nicki Minay has become legendary
No stranger to controversy, her punch up and online feud with other superstar and Capitol.fm legend Nicky Minaj last year fascinated the world. Just prior to announcing her new single 'Please me' with Bruno Mars, the artiste 'retired' and closed her Instagram account only to come back a few days later with this. The reason was hostile online reaction to her triumphant Grammy award. We hope this all an act because Cardi B is a real star to compare with any that the music industry has ever produced.